Symptoms:
One of my clients reported a Cisco AnyConnect issue. It only happened to his machine and later we found that is because he is using Mac machine. His credential works fine if he uses it at windows machine.
From following screenshot, obviously there is Mac AnyConnect package missing from vpn gateway.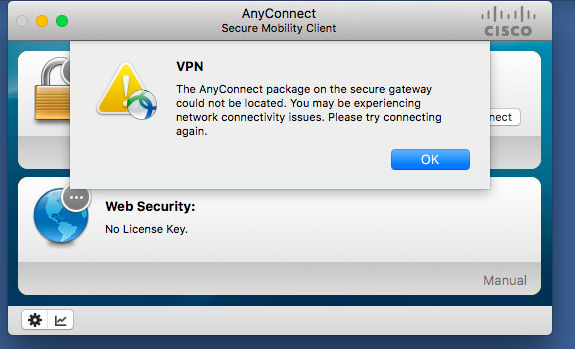 Error Messages:
"VPN
The AnyConnect package on the secure gateway could not be located. You may be experiencing network connectivity issues. Please try connecting again.